Get a Superior Hopper
A well-working self-dumping hopper is crucial in a fast-paced metal recycling plant for the efficient and safe transfer of materials from one hopper to another. Eliminate the need for manual shaking or hitting it to empty a hopper, and save valuable time. A stable and properly working hopper reduces the risk of accidents and injuries.
Best Self-Dumping Hoppers
Superior Self-Dumping Hoppers make the transfer of waste from inside your plant to your dumpster a clean, simple, and safe process. They save labor costs, increase operating efficiency, and reduce the possibility of injuries.
​​​Self-dumping hoppers from Superior Equipment have been designed for ultimate durability. Our unique rocker system allows for longer product life, and the hopper will not fall off the base like other models. Along with many other unique features, we are confident you will find great value in our product.
HEAVY DUTY SELF DUMPER
Built with 7 gauge steel. Structural steel base. Typically used for scrap metals. Available in 2 yds, 3 yds, 4 yds, and 5 yds.
STANDARD DUTY SELF DUMPER
Built with 12 gauge steel and 7 gauge formed steel base. Typically used for waste and other light bulk materials. Available in 1 yd, 2 yds, and 3 yds.
Other Options/Features
Open-ended hoppers
Retaining chain & bracket
Casters
Stackable
And more!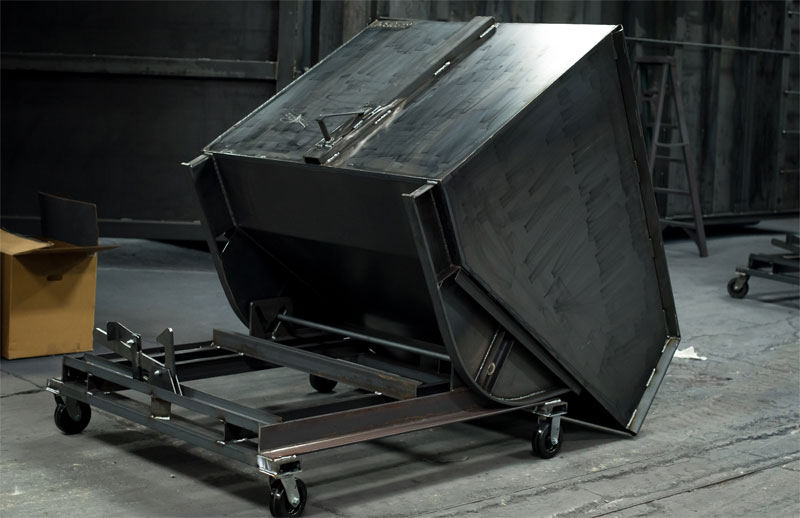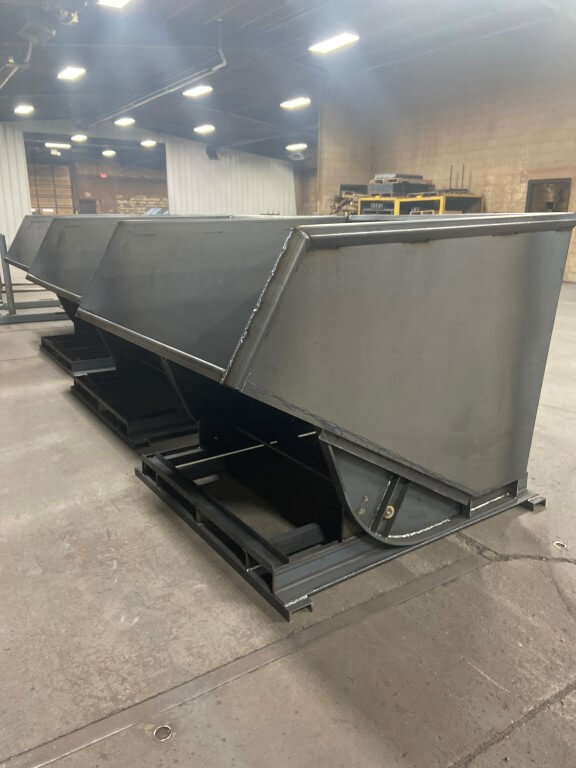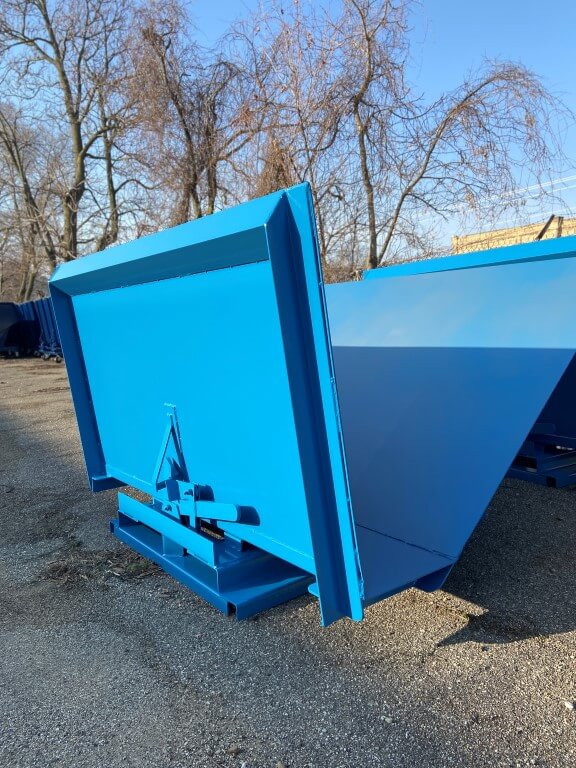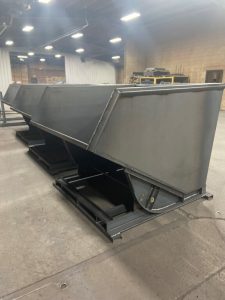 Older hoppers may not release contents when tilted, requiring operators to manually shake or hit them to empty them, which could cause delays in the recycling process and reduce efficiency.
"Off-track" hoppers may tip over or become unstable when lifted, creating a safety hazard for the forklift operator and nearby workers.
If you are looking for a supplier of quality waste containers, Superior Equipment is eager to learn more about how we can help YOU.
Please, contact us and we will respond shortly.
Or call: 574-304-1430