Front load containers make collection of waste simple and easy. We build a variety of different sizes and specs to meet the varying needs of our customers. Frontload dumpsters are used for commercial waste and recycling applications.
Specifications
Standard sizes available in 2,3,4,6, and 8 yards
Our standard frontload dumpster is designed for a two-lid system
Slant, Low-profile, Side-door, or Standard models available
Special recycling model also available (i.e. flattened cardboard, bottles, etc.)
Extra Available Options
Backing Plate for pockets
Casters
Locking Bars
Hinge Detail
And more!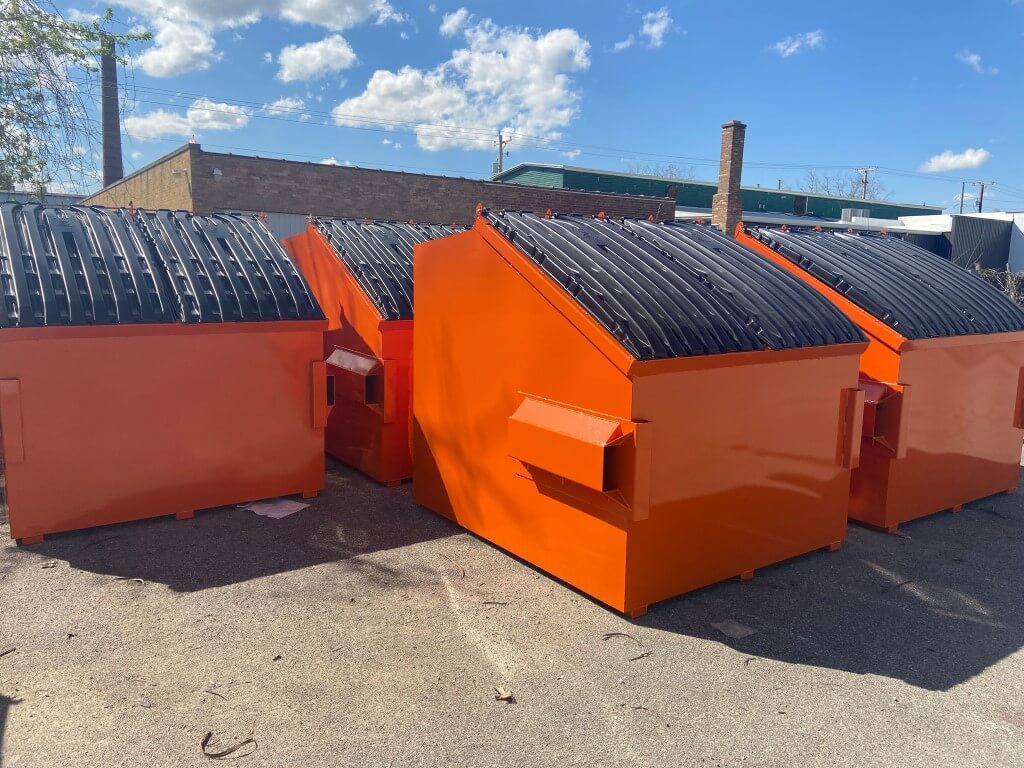 If you are looking for a supplier of quality waste containers, Superior Equipment is eager to learn more about how we can help YOU.
Please, contact us and we will respond shortly.
Or call: 574-304-1430